MISSION TO THE WORLD
What helps define MTW? Delve deeper into our ministry committments and the gospel—the "good news"—of the kingdom of God.
MINISTRY COMMITMENTS
RESPONSIVENESS, FLEXIBILITY, & SIMPLICITY
We commit to openness and rapid response as we seek providential opportunities; we will be flexible in our policy and seek simplicity.
MINISTRY COMMITMENTS
WORKING IN TEAMS
We work in teams whenever possible for the support and growth of each member—and the mission.
MINISTRY COMMITMENTS
REACHING THE UNREACHED
We have a burning desire to take the gospel to those who have never been told of Him that they may hear, and to those who have never seen Him, that they may understand. This is the heart of the gospel mission.
MINISTRY COMMITMENTS
BIBLICAL CONTEXTUALIZATION
We believe it's a demonstration of love and respect to honor and adapt to local culture when there's no clear contradiction in Scripture.
MINISTRY COMMITMENTS
HEALTHY INTERDEPENDENCE & SUSTAINABILITY
We seek sustainable growth, interdependence, and long-term spiritual health in all of our church-planting efforts.
MINISTRY COMMITMENTS
LEADERSHIP & INNOVATION
We proactively promote life-long learning, leadership development, innovation, and initiative.
MINISTRY COMMITMENTS
HOLISTIC SERVICE
We seek to live out the gospel holistically, proclaiming the word and meeting peoples' needs through mercy and justice.
MINISTRY COMMITMENTS
COMMUNITY & CARE
We are committed to each other's spiritual growth and are called to minister in community. We seek to care extravagantly for all our members and lovingly guard our community through mutual forgiveness.
MINISTRY COMMITMENTS
PARTNERSHIPS & COLLABORATION
We desire to come alongside and serve with like-minded ministry partners, especially local national leaders, churches, and denominations who are well positioned to reach their nation for Christ.
Register for a Free Account
Pray for the Sakalava people of Nosy Be, Madagascar. This beautiful tribe of people is hearing the gospel for the first time. Pray that they will understand and receive the message of Christ.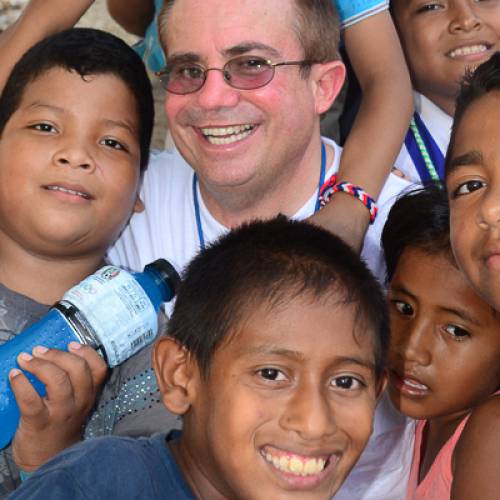 Peace and Perspective: A Life Leveraged for the Kingdom
David Castor always reminds the other bus drivers, "Hey, if something happens to me on the mission field, know that I died happy."
COMPASSION OFFERING
What unexpected events will this year bring?
With your help we'll be there to meet them and demonstrate the tangible love of Jesus to a world in need of Him.
The gospel of the kingdom of God
Read
A New Heart
The good news of the kingdom of God begins in our hearts. In fact, any theology of the kingdom that doesn't begin with a heart being changed "from stone to flesh" is mere activism. However, we often think of redemption as an individual event in the heart of one person. But truly, the coming kingdom of God will also redeem the world, all He created as good, but now stained and broken by sin.
The kingdom was inaugurated by Christ's coming (Is. 61, Luke 4:18), but will not be fulfilled until He returns (Rev. 11:15). Because of this, every believer lives in the tension of the "now" and "not yet:" the continuing kingdom between the fall and the fulfillment. Having captured and captivated a believer's heart, our King calls us to join a community of faith and be part of the ongoing redemption of His world, His kingdom come.
A New Community
This community of faith is where missions originates. And how it happens reveals much about the community. The very real need in a community of faith is to keep both the proclamation of grace and the doing of justice woven together in our hearts and labors. Embracing both of these together means that we see the gospel not only bringing personal forgiveness and justification, but birthing a new kingdom community that seeks to bring all of life-the spiritual, material, systemic, private, and public-under the lordship of Jesus Christ. A deep work of the gospel of grace, in real time, powerfully touches the areas of poverty, hunger, global sickness and disease, and injustice.
The proclamation of grace and the community renewal that occurs through the loving and compassionate practice of justice and mercy should not be reduced to a church's "personality type," the emphasis of the church's primary leadership, or the unique work of parachurch organizations. A faithful embrace of the theology of the kingdom holds that gospel proclamation is active, practical, and is rooted in a passionate seeking first of the kingdom of God.
Kingdom Defined
This kingdom can be understood as God's "domain," the place or sphere of His rule. William J. Abraham explained it this way in (The Logic of Evangelism).: "...to speak of the rule of God or the reign of God or the kingdom of God is fundamentally to speak of the action of God in history" This kingdom extends from our hearts, as Jesus puts it, "… the kingdom of God is within you" (Luke 17:21)., to the ends of the earth.
The Gospel of the Kingdom
It follows, then, that the gospel of the kingdom is the very good, holy, loving, and liberating news that God, because of who He is, came to redeem a people for Himself through the perfect work of Jesus Christ. From the beginning of the redemptive narrative in Scripture, God's purpose has been to set us free from our bondage to sin and to enable us, through the gift of his Spirit, to become a people of justice, who can love mercy and walk humbly with God (Micah 6:8).
One significant way that God sums up His purpose for our lives, individually and collectively as communities of faith, is the phrase: "Seek first God's kingdom and his righteousness" (Matt 6:33). The gospel is therefore woven together with doing justice, which can be understood as the holiness of God on the ground. In other words, justice is God's character in action-on earth as it is in heaven.
The Incarnation: God's Love, Justice, and Compassion on the Ground In the incarnation of His Son, God demonstrated His love, justice, and compassion on the ground. Isaiah prophesied Jesus' reign over God's kingdom and the justice of His rule:
"Of the increase of His government and peace there will be no end. He will reign on David's throne and over his kingdom, establishing and upholding it with justice and righteousness from that time on and forever. The zeal of the LORD Almighty will accomplish this" (Isaiah 9:7).
" ... but with righteousness He will judge the needy, with justice He will give decisions for the poor of the earth. He will strike the earth with the rod of His mouth; with the breath of His lips he will slay the wicked. Righteousness will be His belt and faithfulness the sash around His waist" (Isaiah 11:4-5). Throughout Christ's time on earth, He demonstrated through redemptive ministry the nature of His kingdom's rule and reign. As in everything, by His grace we strive to follow His example. Compassion was Jesus' calling card and must, as in the life of the incarnate God, be reflected in the heartbeat of our labors: church planting, renewal, and revitalization.
We're challenging churches to raise up 1% of their members to missions.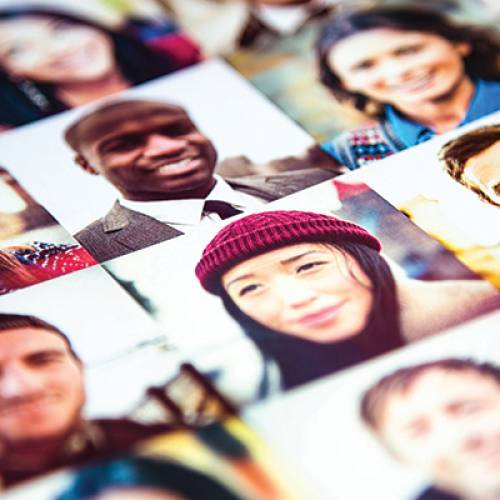 Sending 1%: How Would the World Change?
The 1% Challenge has allowed missionaries to dream—to look at the people, the neighborhoods in need of churches—and imagine what could be.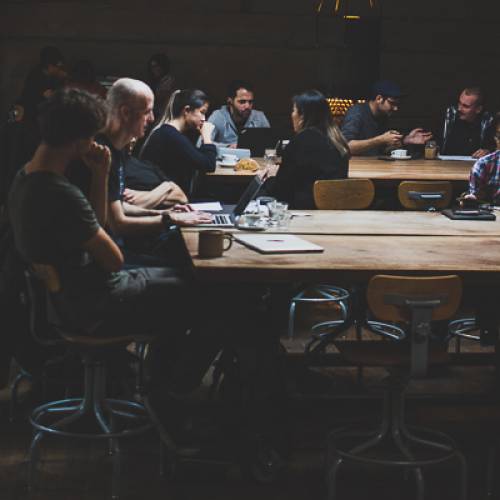 Co-Working Spaces: Sharing Space and Sharing Christ in South Asia
A new Business as Mission enterprise in South Asia is aiding church planting and building community.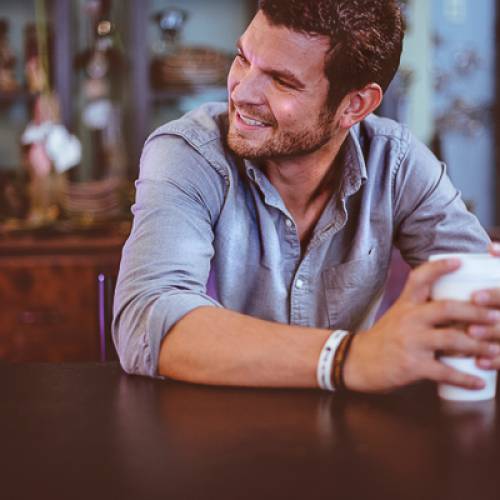 Conversations with a Contractor in a Post-Christian Culture
A contractor noticed religious books at a missionary's New Zealand home and wondered how Christianity could possibly be relevant today.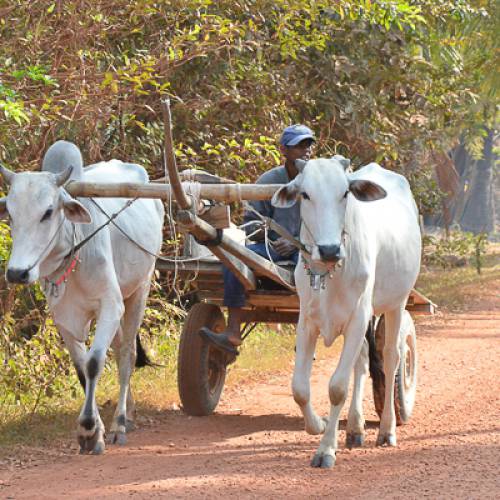 In Cambodia, Cows May Hold the Key to Sustainable Church Planting
When a rural Khmer church realized they were too dependent on outside funding, they began to think creatively. They began to think of cows. Donations Address:
P.O. Box 744165
Atlanta, GA 30374-4165