Unsplash: Katarzyna Grabowska
Providing for His Family, Pursuing the Great Commission
When Darrell and Joyce MacKay joined Grace Presbyterian Church in Colorado Springs back in 1985, they were happy to discover that the church's new pastor was committed to global missions. Though he had not previously been very involved in missions, Darrell was inspired by the church's dedication to the Great Commission, and he jumped in by establishing a mission committee to administer the church's active mission support. In the years that followed, Darrell faithfully served and helped lead the church's missionary activities. All the while, he and Joyce generously supported missionaries all around the world with both prayers and finances.
"It seems to me that sending missionaries is one of the principal reasons for a church to be organized; it's one of the main things they should handle," Darrell said. "It's so important to get the gospel out, and we were grateful for the opportunity to support missionaries around the world. Global missions is very important to us."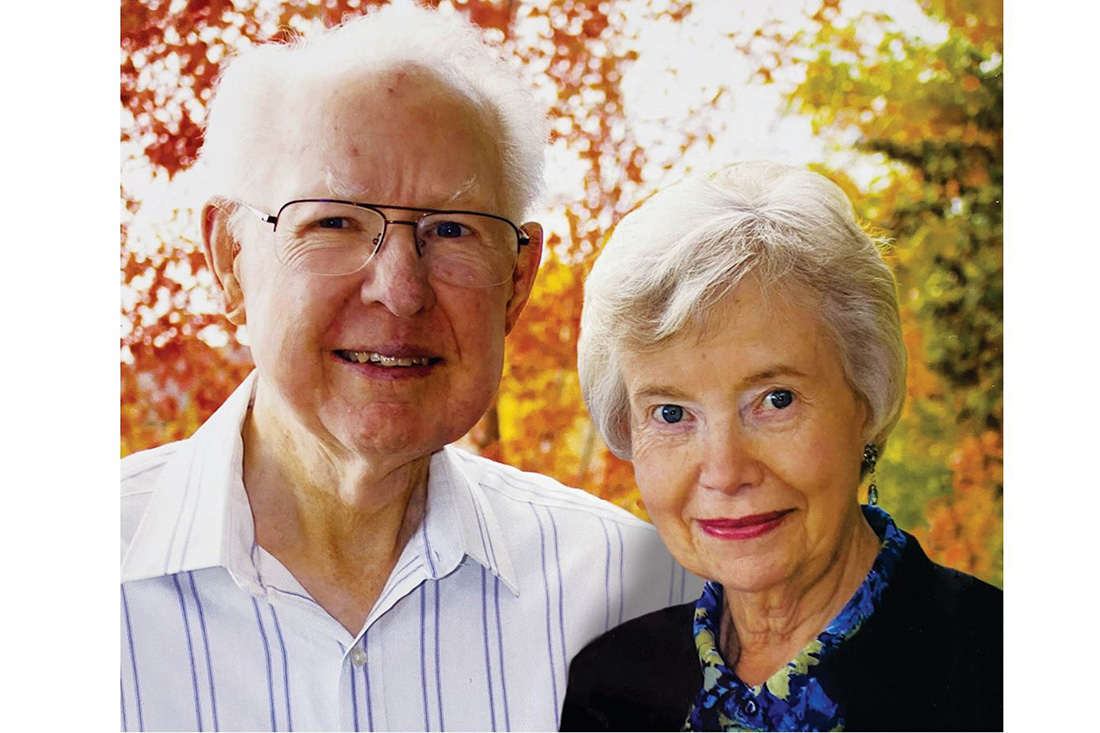 Because they attended a PCA church, many of the missionaries the MacKays supported served with MTW. So when Bruce Owens, director of MTW's Center for Estate and Gift Planning, came to Grace Presbyterian in the early '90s, Darrell was already familiar with MTW and ready to listen.
There, Bruce gave a presentation on stewardship and estate planning from a biblical perspective. He talked about recognizing that God is the owner of all; about reorienting our view of our riches as God's riches, to be used for His mission and His kingdom purposes; about the biblical mandate for providing for one's family, and all the legal, tax, and logistical details that need to be taken care of with one's estate before God calls us home.
That year, Bruce helped Darrell and Joyce set up a plan for their estate—one built on a foundation of biblical stewardship. In the decades that followed, Bruce would visit Darrell whenever he came into town.
"We began a friendship that has lasted all these years," Darrell said. "I guess it was because of my chairmanship on the missions committee, but I got connected with Bruce in a more personal way. We would, for example, get together for breakfast when he was in town, and we would always end that time in prayer together. Through that, we got quite close."
As years went by, Bruce helped Darrell and Joyce update their estate plan several times as their desires, needs, and ministry focuses changed. Each time, Darrell built his estate plan around one central question: "What does God want me to do with what He has given me?" And each time, Darrell was convicted that, when God called him home, he was to leave behind resources for two primary purposes: caring for his family well and supporting the advancement of the gospel to the ends of the earth.
When Darrell recently took another careful look at his estate plan, he realized that his family was adequately provided for, but in addition he now had a lot of appreciated stock that he could use to make a God-centered gift. With Bruce's help, Darrell used the appreciated stock to create a charitable remainder trust (CRT), which provides the MacKays with immediate tax benefits and income for life, while leaving the remaining trust assets to missions when Darrell is eventually called home to his Heavenly Father.
"You're taking the harvest off of this stock and using it to send workers for the harvest that's white," Bruce told him.
"Amen," said Darrell.
"The Bible urges us to take care of our families, but God-centered missions are also very important to us," he added. "When it comes to estate planning, you try to balance those out. I'm very encouraged and grateful to the Lord for providing me with the opportunity to do both of those things by creating a trust with appreciated stock. I would encourage any believer who loves the Lord and is called according to His purpose to give serious consideration to the skills, abilities, and biblical framework that Bruce brings and that Mission to the World emphasizes."
Andrew Shaughnessy
Dec 21, 2021
Hi there! We use cookies to help our website function properly and to understand how visitors interact with it so that we can keep making it better. By clicking "accept," you are saying this is okay with you. If you'd like to know more, please read our privacy policy.
Pray for people at various ages and stages who are discerning God's call to missions.
Pray that a church-planting movement ignite in the Dominican Republic. Over the years, God has given us the opportunity to teach and train both Dominican and Haitian church leaders and we have finally launched a team in the DR.
Give thanks to God for raising up a new team led by veteran missionaries. Pray the team will impact the culture of El Salvador by identifying and training leaders who have a vision to start churches in their communities.
Pray for MTW's work in a part of eastern Norway considered to be the most secular region of the country. Pray as our missionaries and national partners seek seek to be salt and light, and to plant biblical, God-centered churches.
Pray the newly formed denomination, the Presbyterian Church in Poland, and the establishment of a new multicultural, biblical, Reformed church in Krakow. Poland is a new field for MTW, borne out of the crisis in Ukraine.
Pray for God to call people in their retirement years to serve with MTW in some capacity, and for wisdom in their decision-making.
Pray today for the MTW-RUF partnership in Bogota, Colombia, and for the development of MTW-RUF internships in other locations around the world.
Pray that God would use the crisis in Ukraine to draw many to himself, and that many new churches would ultimately be planted there.
Pray that God would call people to go and reach unreached people groups around the globe.
Pray for the new believers God is drawing to Himself in Ukraine, and for those returning to faith in the wake of war.
SUBSCRIBE TO MTW ONLINE
Stories from the field straight to your inbox. 1600 North Brown Rd
Lawrenceville, GA 30043
United States
1-678-823-0004
[email protected]
Donor-Advised Fund Portal
Circle Portal