Fostering the Ministry of Work in Senegal
By Chelsea Rollman
,
Nov 1, 2022
In her small local village in Senegal, Antoinette dreamed of starting a sandwich shop to support her aging parents and younger siblings. But as a Christian woman living in a predominately Muslim country, her resources were limited.

Christians were often overlooked by employers, businesses, and landlords, who preferred doing business with Muslim men. Where could she get the money to cover the cost of supplies? How could she secure a building?
A Continuing Crisis
Antoinette is not alone. Young adults throughout Senegal are experiencing similar challenges. Thousands graduate from the universities only to enter a job market that does not support their education. With few employment options in the city, many roam the streets of their native villages, searching for any way to provide for themselves. Some get involved in crime just to feed their families. Others journey to Europe on fishing boats, hoping to find work there.

As a response to this job crisis, the Presbyterian Church of Senegal created the Samakag Institute. Samakag is anchored in the ministry of the local church and helps young adults think biblically about their vocation. They offer professional training that encourages Senegalese Christians to come up with creative ways they can use their work to support their communities. In February, Samakag invited MTW Workplace Ministries Coordinator John M.* and a team of 10 business experts to lead a week-long Business Essentials training program at the Senegal Presbyterian Church plant located just outside the capital city of Dakar. The purpose of the course was to teach Senegalese men and women practical principles in starting their own businesses. Antoinette was one of the participants.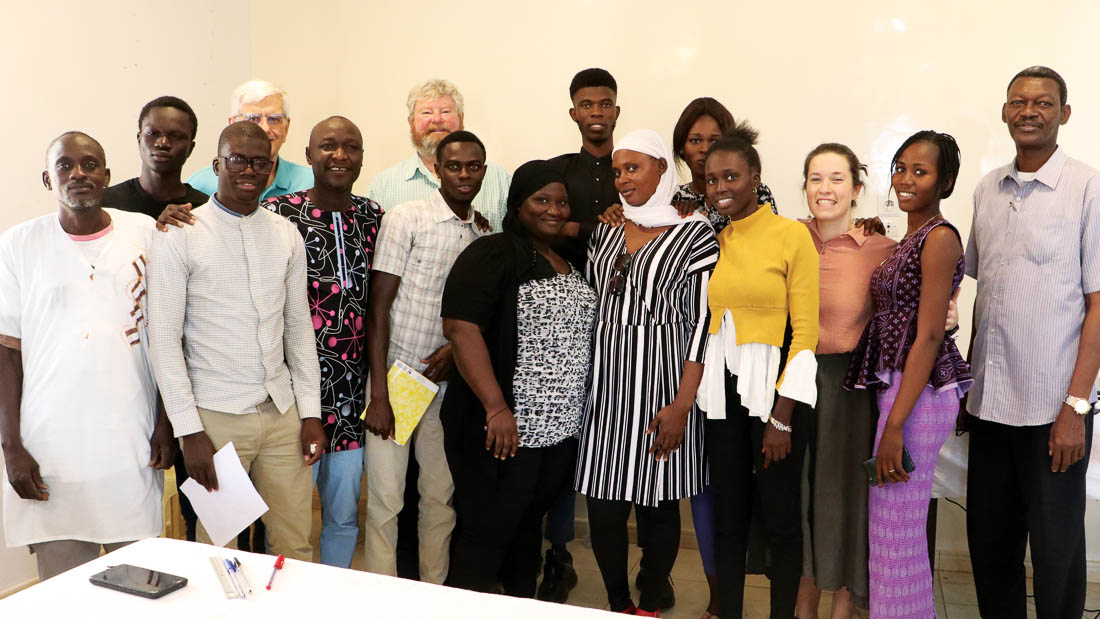 Each day, Antoinette and the others gathered as John taught the main session. He covered a variety of topics including formulating a business idea, break-even analysis, marketing to the target audience, and pitching a business. In the afternoon, the students divided into four groups to apply these concepts to their business plan and receive one-on-one coaching from the MTW team. This structure allowed students to make significant headway in the development of their businesses in a short amount of time.
"Mainly we want to inspire them to get busy, to try and do something, to try new things," said Dick Senzig, who was among the team of experts and was closely involved with the development of the Samakag Institute.
Business Essentials
It was really a crash course," said Emma Buresh, a financial advisor from Charlotte, North Carolina, who helped lead one of the small groups. She noted how quickly the students grasped the concepts. "Even communicating these things to English speakers can be tricky so I just really saw God's faithfulness and presence at work in the growth throughout the week."
The obstacles Antoinette faced in starting her own business seemed insurmountable before taking the Business Essentials course. Now, her confidence grew as her vision began to take shape. She had developed the skills to begin her sandwich shop and support her family, yet there was still much to do to turn her dream into a reality. She prayed that God would continue to direct her steps and provide a way forward after the course.

God answered her prayer for clarity. At the end of the week, each of the four groups nominated two people to present their business plans to a panel of judges. Antoinette's group selected her to compete for a grant awarded to the top three finalists. Although she did not receive a grant, Samakag awarded her a micro-loan, which she will pay back into Samakag to fund future training and provide loans to more entrepreneurs.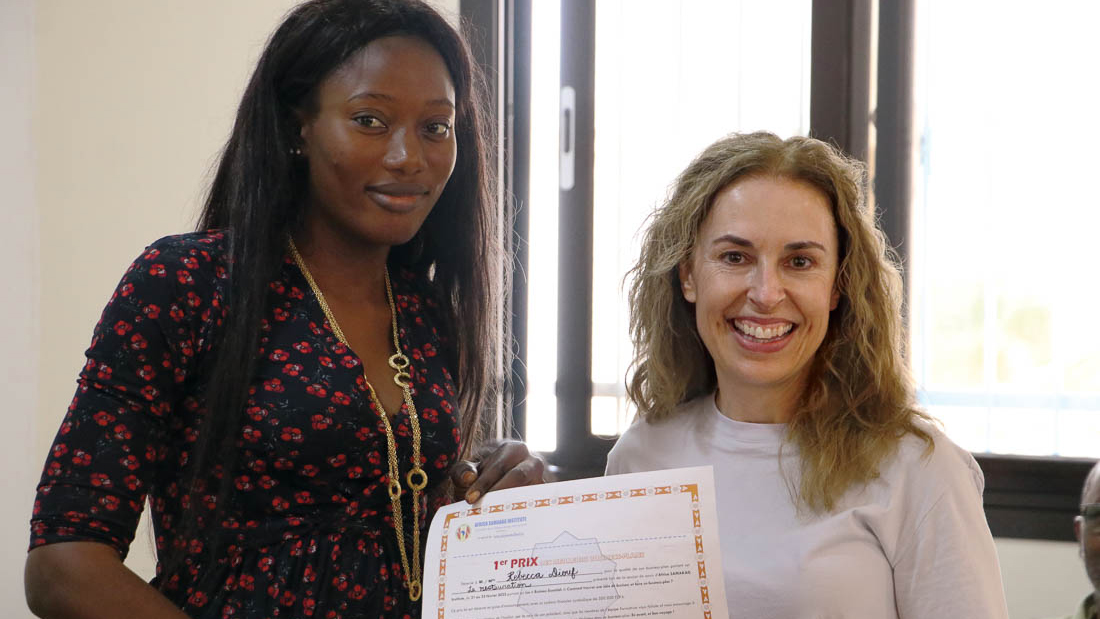 Sustaining the Local Church and Loving Your Neighbor
Four recent graduates of the Dakar church's Timothy House also participated in the training program. The Timothy House is a two-year residential church planting training ministry in which four men and their families live together in a community, work alongside a local church, and receive a theological and pastoral education. One of the main challenges they face as church planters is financially supporting themselves, their families, and the church. Samakag and the Timothy House equipped them with agricultural and entrepreneurial skills so that they are fully prepared for establishing a church in poverty-stricken areas.
Their businesses will also be an important tool for reaching out and serving their neighbors, most of whom are Muslim. By engaging in work that benefits the entire community, they provide a powerful witness to the love and compassion of Christ and His Church. The potential kingdom impact through business is immense.
"Business brings a variety of people together a lot like church does," said John. "Hopefully, through the businesses they are starting, they will get to meet people and build relationships with them. Ultimately, they get to share why they love Jesus and invite them to church."
Looking Toward the Future
Antoinette, thanks to the Business Essentials training and the micro-loan, returned to her village with a honed business plan, a way to cover the cost of supplies, and a commitment to see her business idea through. She is just one of dozens taking the next step toward living out the vision set by MTW and the Samakag Institute.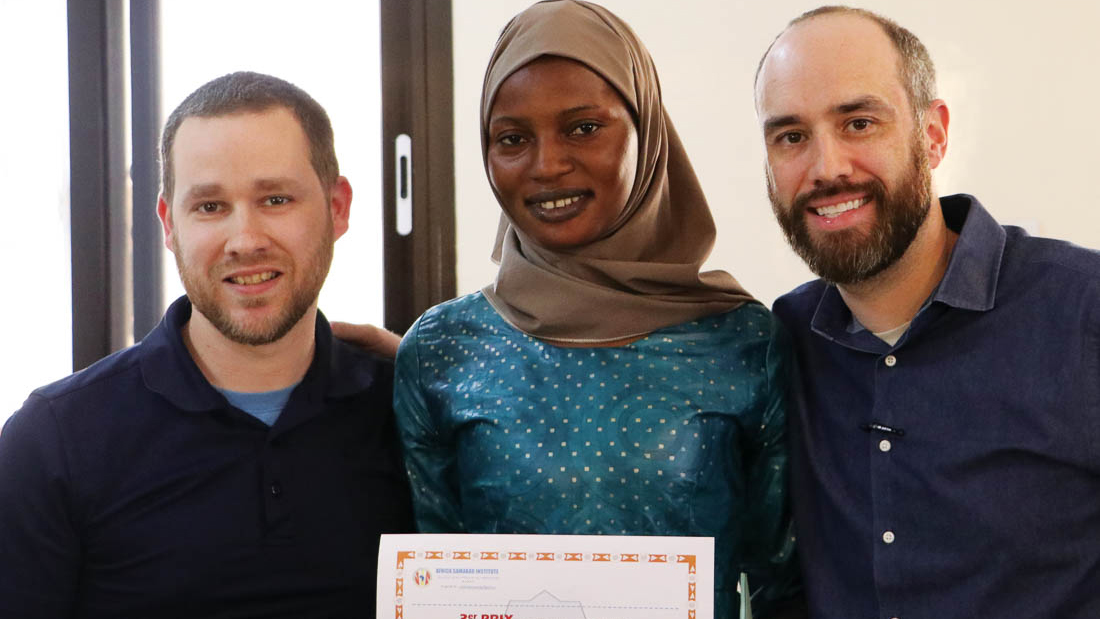 Dick explained this vision further: "Samakag teaches that you don't have to go to Europe [to get a job]; you need to get right with the Lord. You need to get motivated by the things that are important to the Lord and follow His paths. When you do, you'll see new opportunities and we are here to help you accomplish those things you see as a possible dream."

The team that traveled to Dakar is already making follow-up plans to spur on long-term growth. According to Dick, the introductory Business Essentials course is not just a one-off. It fits within Samakag's long-term vision to host more in-depth trainings and get these young people established. MTW hopes to send a Workplace Ministries team to Senegal once or twice a year to lead a business training. There are also plans to replicate these courses throughout West Africa. John and MTW Regional Director Jim W.* are currently organizing training for new Timothy House ministries started by churches in the Gambia and Burkino Faso.
These business trainings address a plethora of needs in the region. They motivate young Christians to be active and present "We are kind of using this as a template of what is possible in other parts of West Africa," John explained. "I'm hopeful that this will then become an example all over the world."
Interested in using your business skills for missions? Visit mtw.org/workplace. Watch a video about the Senegal trip.
*Last name omitted for security reasons.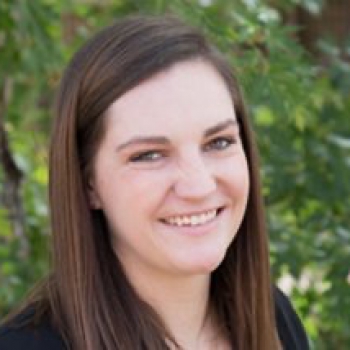 Chelsea Rollman is a marketing specialist and staff writer at MTW. She formerly served as the girls' discipleship coordinator at Village Seven in Colorado Springs, and as a marketing assistant at The White Horse Inn. Chelsea graduated from Covenant College in 2016 with her B.A. in English. She and her husband, Hudson, live in Atlanta and attend Christchurch Presbyterian Church where Hudson serves as the youth director.
Hi there! We use cookies to help our website function properly and to understand how visitors interact with it so that we can keep making it better. By clicking "accept," you are saying this is okay with you. If you'd like to know more, please read our privacy policy.
Pray for the newly formed RUF-G campus ministry in Senegal, for the university students, and the campus pastor in training.
Pray for women of the Mama Vao Vao sewing business in Madagascar. It's helping keep Sakalava women out of prostitution and introducing them to Christ.
Pray for West Africa where extreme poverty is rampant and the class divide is vast. But where the gospel is also at work.
Pray for the girls living at the Presbyterian girls home in West Africa. Many of them are coming to faith and asking to be baptized!
Pray for the girls home in Dakar, Senegal, where girls at risk of trafficking are given a home and an education, and most importantly, the hope of the gospel.
Pray for God to draw students to Himself through the newly formed RUF-Global campus ministry in Dakar, Senegal.
Pray for God to call men to lead new teams for MTW in Rwanda, DRC, Burundi, and Tanzania.
Pray for the growth and community of the Westlake village church plant and ministries of in Cape Town, South Africa.
Pray for the "Timothys" in Muslim-majority West Africa who are growing in their Christian faith and teaching others.
Give thanks for lives transformed among the urban poor in Addis Ababa, Ethiopia, and pray for ongoing spiritual growth.
SUBSCRIBE TO STORIES & MORE
Good news in your inbox, once per week. 1600 North Brown Rd
Lawrenceville, GA 30043
United States
1-678-823-0004
[email protected]
Donor-Advised Fund Portal
Circle Portal