Missionaries in West Africa Use Sustainable Farming Techniques to Love Their Neighbors and Further the Gospel
By Andrew Shaughnessy
,
Nov 12, 2021
The COVID-19 pandemic has caused a catastrophic loss of life and has hurt economies across the globe, but the worst effects have been felt in the poorest nations. In much of the developing world, lockdowns and border closures have saved lives, but these measures also shuttered businesses and cut off markets and supply chains crucial to everyday existence.
In short, the pandemic has made the poor poorer.
Faced with this daunting reality, MTW missionaries are launching an agriculture development program in 10 African countries, training local Christian famers on permaculture methods that have been demonstrated to significantly increase harvest yields. The objective is to help rural Christians throughout Africa become food self-sufficient and have extra disposable resources for kingdom work in their communities.
Foundations For Farming
In September 2021, MTW missionaries, local African partners from their church communities, and partners from American PCA churches flew to Zimbabwe for the intensive "Foundations for Farming" training program. Evan,* who serves as an MTW missionary in Burkina Faso, was one of those who attended the training.
"There's a lot of poverty [and food insecurity] in Burkina Faso, and in response many people in the countryside have moved to the cities to try and find jobs," Evan said. "Unfortunately, there just aren't many jobs to be had. As a result, there are a lot of people begging and starving. If the church can show people that they can provide for their families with just a small plot of land, that's a great opportunity to show Christ-like care and love for our community."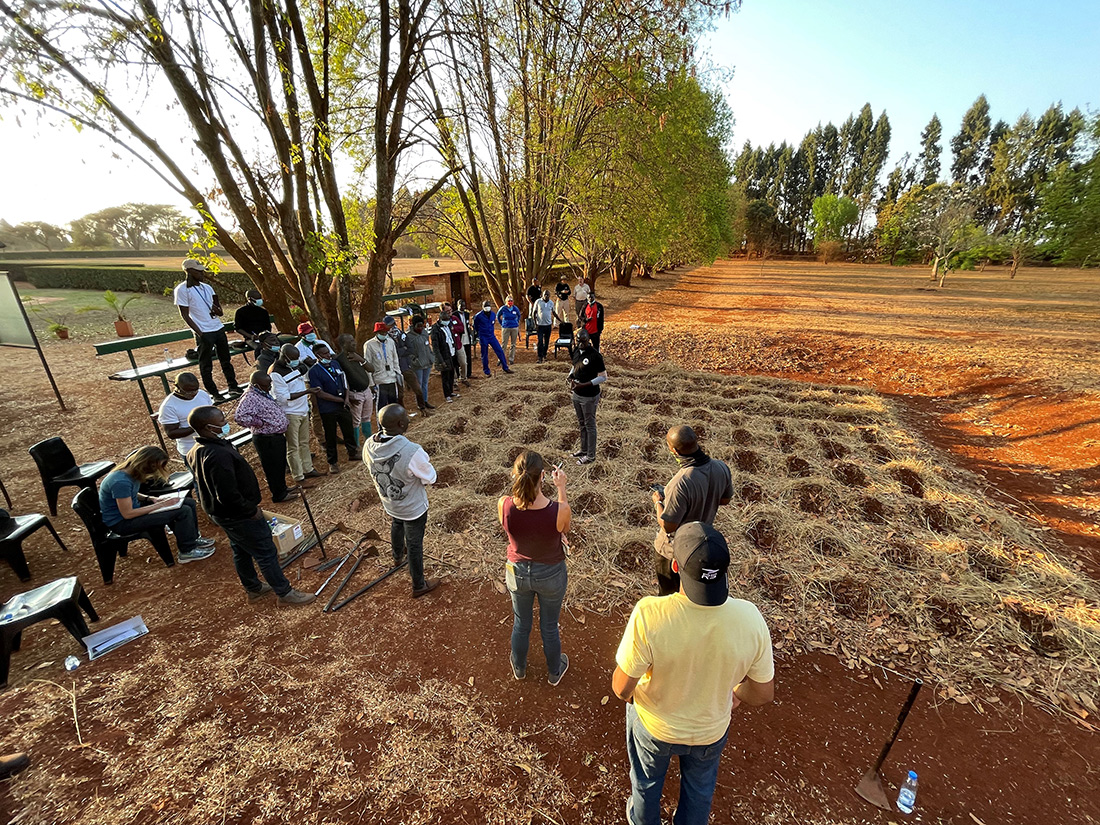 According to Evan, many subsistence farmers across Africa struggle to grow enough food on their land to feed themselves and make a living. Many spend too much money on unnecessary tools. Others use foreign fertilizers improperly, upsetting the chemical composition of the ground and ultimately making it much more difficult for crops to grow.
"A lot of people will farm a hectare, [about 10,000 square meters,] of land, and barely produce enough for themselves," Evan explained. "With the Foundations for Farming method, you can feed your family for $50 a year on 1/16 of a hectare, and if you have more land you can use that to rotate crops and grow other things to generate income.
Increase Harvests, Decrease Hunger
At the beautifully cultivated compound in Zimbabwe, Evan and other participants—many of them African pastors—learned all about "no-till" agriculture, a technique in which the ground is covered in mulch and disturbed as little as possible in order to minimize soil erosion and nutrient waste. Instructors teach this sustainable agriculture method step by step, focusing on cultivating maize—a staple crop that common across the continent.
"They showed us how to set that up in ways that were extremely culturally relevant to subsistence farming communities," said Sarah DePhillips, who also participated in the training. "They did a great job at putting tools in the hands of the participants to gain confidence from their neighbors and change farming practices that haven't been changed in decades."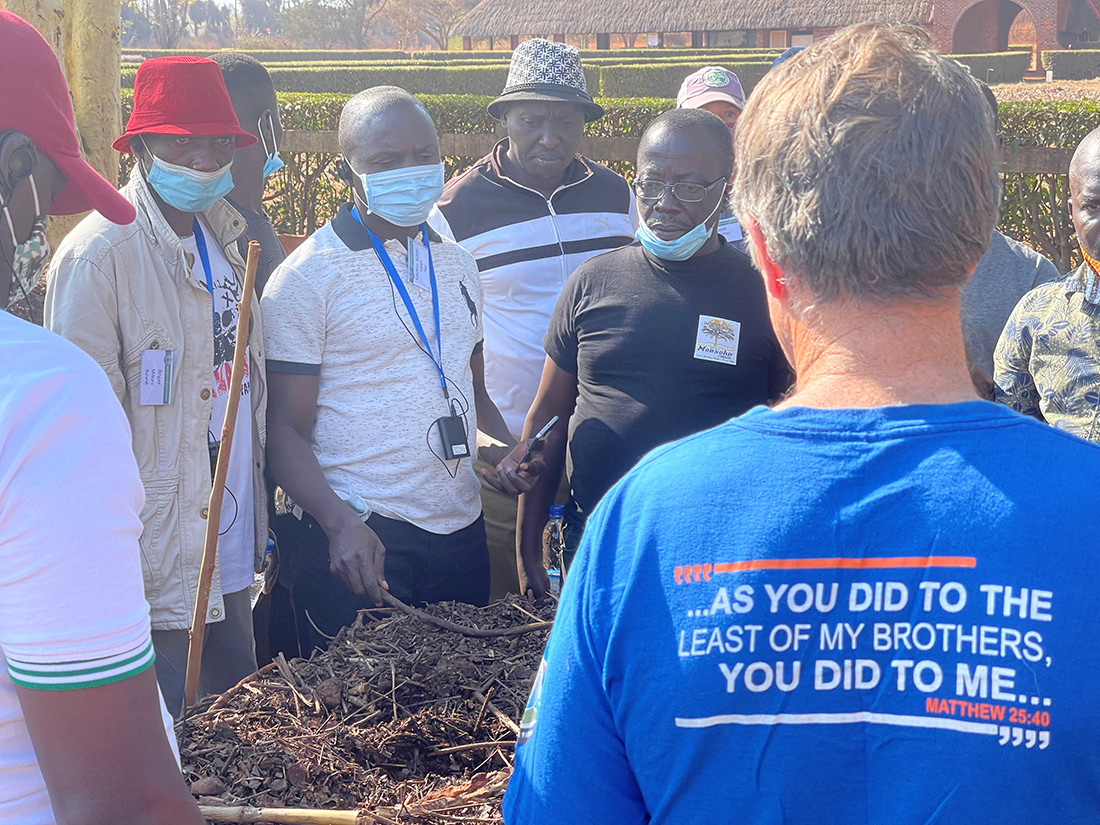 Sarah works with Westminster Reformed Presbyterian Church in Suffolk, Virginia, serving as a farm manager for a ministry called Hope for Suffolk that employs disadvantaged teens at a sustainable farm, discipling them along the way. Sarah always wanted to be a missionary. She studied missiology in college, and then pursued a master's degree in sustainable development in Hawaii.
"I was at a church there that started a community garden," Sarah said. "I took that on and kind of accidentally stumbled into farming."
After graduate school, Sarah ended up in Suffolk, but deep down her heart was still pulling her overseas. When the opportunity came to travel to Africa for the Foundations for Farming training, Sarah jumped at the chance. In the months and years to come, she'll be partnering with a local pastor in Togo, traveling to Africa around twice per year to help run trainings for the local Christian community until they can get a training center of their own off the ground.
"Big picture, we're really hoping to use this specific method of agriculture to increase harvests, decrease hunger, and create ways to start conversations and share the gospel in communities throughout West Africa," Sarah said.
Your Garden Is Your Testimony
It's not just theory. At the training, Sarah, Evan, and the other participants got their hands dirty clearing land, carefully measuring each hole in which maize was planted, and cultivating test gardens of their own. The system is designed with scientific precision aimed at maximizing yields and minimizing waste, but it also results in truly beautiful growing plots—all the better to appeal to the local communities being reached.
"The program teaches that 'Your garden shouldn't just be functional; your garden should be beautiful," Sarah said. "We tied that in with the gospel—your garden is your testimony. When you share sustainable farming with your neighbors, your garden is your 'in,' it's your chance to share the gospel as well. … Even though we were doing sustainable farming, everything was gospel-centered and evangelism-centered."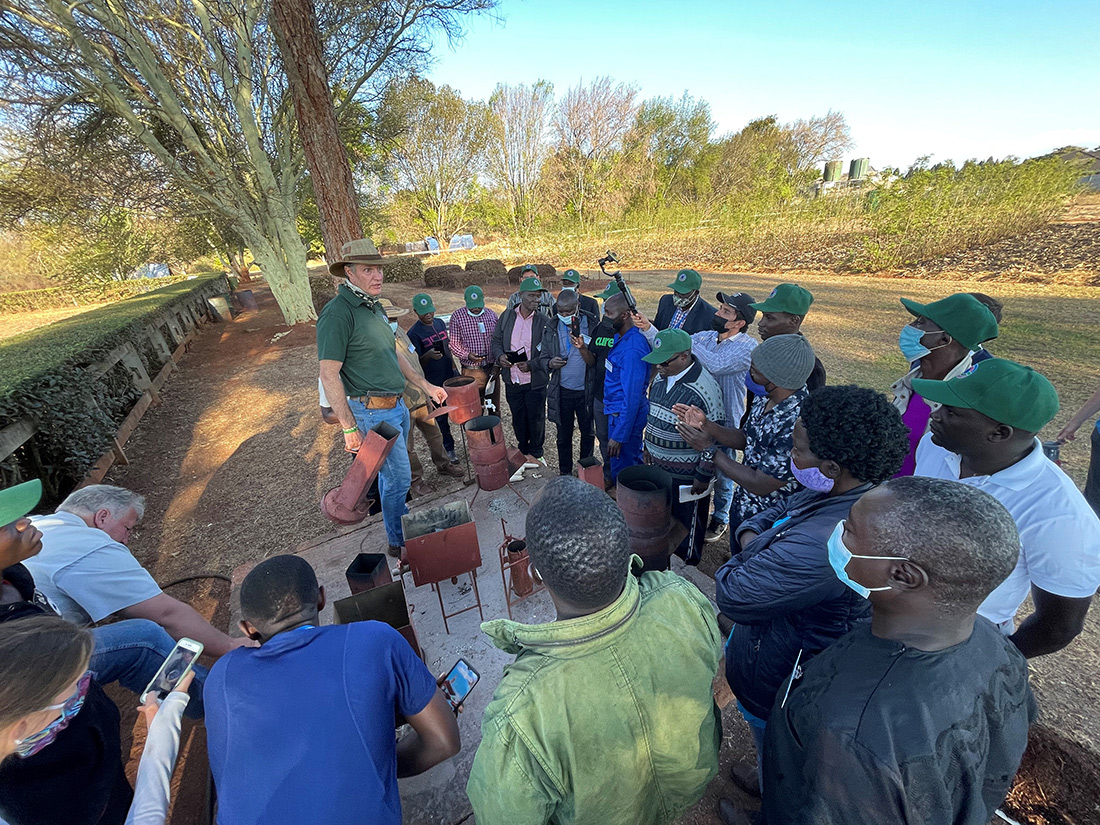 The program also ensures that the innovative farming methods are accessible to the very poorest subsistence farmers. The methods taught do not require plows, expensive tools, or commercial fertilizer. Every single technique taught could be done for free. If a job needed a tool, the teachers learned how to improvise using trash—for example, using a bottle cap or jam can instead of a measuring cup. They learned how to save and store seeds to avoid repeated annual expenses, and memorized recipes for creating homemade compost.
"If you want to reach the heart of God, you have to make a plan for the poor," the instructors said again and again. By reaching the poor with tangible, relevant skills that will help them better survive and thrive, MTW missionaries and their national partners are not only following God's commands, they're revealing the heart of God to their neighbors, building bridges for trust and relational evangelism.
"Jesus fed people; Jesus healed the sick; Jesus addressed physical needs as well as spiritual needs," Sarah said. "I think that, as the Church, we're called to do that as well. Food and growing food is something that everyone in the world has in common. That's why I got into agriculture to begin with, and I think it's a huge way to get into communities. … Especially for subsistence farmers in African contexts, it's just so insanely relevant. If you can tie the gospel to planting a seed, to that seed sprouting, to the rain coming, to this thing they spend their entire day, their entire life, doing—how powerful is that?"
We are looking for more Western training partners and will provide necessary training. Interested? Email [email protected] and mention West Africa sustainable farming.
*Last name withheld for security reasons.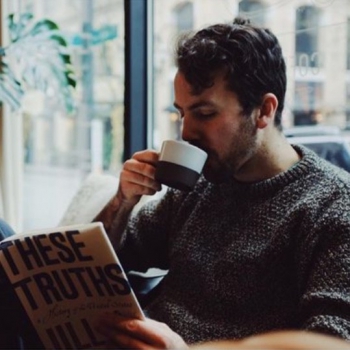 Andrew Shaughnessy is a long-time word slinger who spent nearly six years as MTW's staff writer, gathering and telling impact stories from missionaries across the globe. These days, he's off working as an analyst and editor in the publishing industry, writing fiction, and mountaineering. He holds a B.A. in history and English literature from Covenant College, and an M.S. in political science from Portland State University.
Hi there! We use cookies to help our website function properly and to understand how visitors interact with it so that we can keep making it better. By clicking "accept," you are saying this is okay with you. If you'd like to know more, please read our privacy policy.
Pray for the girls home in Dakar, Senegal, where girls at risk of trafficking are given a home and an education, and most importantly, the hope of the gospel.
Pray for the newly formed RUF-G campus ministry in Senegal, for the university students, and the campus pastor in training.
Pray for God to draw students to Himself through the newly formed RUF-Global campus ministry in Dakar, Senegal.
Pray for the "Timothys" in Muslim-majority West Africa who are growing in their Christian faith and teaching others.
Pray for the missionary families who are getting kicked out of sensitive countries because of their Christian faith.
Pray for West Africa where extreme poverty is rampant and the class divide is vast. But where the gospel is also at work.
Pray for the girls living at the Presbyterian girls home in West Africa. Many of them are coming to faith and asking to be baptized!
Pray for missionaries and national believers to overcome the problem of dependency. Pray that God would raise up local believers to lead the church.
Pray for churches to grow in passion for unreached people groups and to mobilze members to give and serve.
Pray for Muslims who are investigating the truths of Christ in the Bible to come to the conclusion that He is God.
SUBSCRIBE TO STORIES & MORE
Good news in your inbox, once per week. 1600 North Brown Rd
Lawrenceville, GA 30043
United States
1-678-823-0004
[email protected]
Donor-Advised Fund Portal
Circle Portal