FIRST NATIONS MINISTRY
MTW seeks to walk with indigenous peoples of the Americas, wherever they are found, growing together in the grace of the gospel of Jesus Christ. We are committed to ministry that flows through long-term, interdependent relationships. We realize that trust is key and that we have much to learn from each other. By reaching future generations, respecting the tribe, and focusing on the development of leadership, we hope: to present a credible, trusted witness; to encourage one another in the paths of discipleship; to strengthen existing churches; and to start new churches whenever appropriate.
MEET THE TEAM
Letchworth, Bill & Mae Lee
During a providential trip to the Moose Cree Native Reserve in Moose Factory, Ontario, Canada, Bill and Mae Lee Letchworth felt the need for the healing power of the gospel. They currently reach out to the First Nations people there with Mission to the World.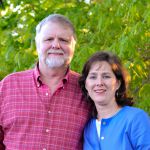 MEET THE TEAM
Woolard, Gordon & Marilyn
Gordon serves as the regional director for Native American and First Nations ministries.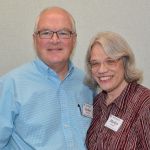 Register for a Free Account Donations Address:
P.O. Box 744165
Atlanta, GA 30374-4165