CHIANG MAI, THAILAND
Nestled in the mountains of northern Thailand, the city of Chiang Mai is fast-developing and open to change, a center for art and culture, and home to many educational institutions. While most ministries in Northern Thailand work among the hill tribes or the poor and marginalized groups of society, reaching middle and upper class Thais with the hope of the gospel is often overlooked. That is the aim of this team.
With that goal in mind, we have partnered with Thai national leaders to start Grace Point Church, a gospel-centered ministry seeking to form an influential, Bible teaching, gospel community—one that does life together and impacts people's everyday lives through work, relationships, and corporate worship. In this way, we believe that the gospel can transform the lives of Thais in Chiang Mai.
MEET THE TEAM
Adams, Trey & Kiki
Trey and Kiki Adams serve in Chiang Mai, Thailand, spreading a passion for the growth of God's kingdom throughout the country.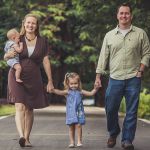 MEET THE TEAM
Johnson, Ben & Rebecca
The Johnsons serve in Thailand, a place of bright and vibrant culture, and yet a place of oppressive spiritual darkness.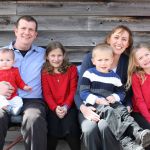 MEET THE TEAM
Stephens, Noah & Karleigh
Noah and Karleigh are excited to serve with the team in Chiang Mai, Thailand, where they will be assisting a new church plant in that community.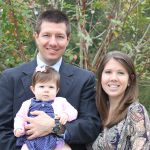 Register for a Free Account
As the Thai people grieve the loss of their king, pray that many would seek out the true King. Pray for MTW churches as they reach out in love to the Thai people.
Pray for those in Thailand who are resistant to the gospel because "to be Thai is to be Buddhist." Pray they'll see that they can embrace the gospel and still retain their culture.
Pray for a widower and pastor in Thailand trying to raise his young daughter, manage his air conditioning business, and pastor a church. Pray also for other national pastors who often struggle financially. Donations Address:
P.O. Box 744165
Atlanta, GA 30374-4165