Illia Cherednychenko/Unsplash
KYIV, UKRAINE
Located in the former Soviet Union, Ukraine sits on the borderland between East and West. It is a country torn by the ravages of communism, corruption, and war with Russia, but God is using all these things to open people to the gospel. Across this ancient nation, MTW Ukraine has started a dozen churches that now form their own Presbyterian denomination and have their own seminary, buildings, and numerous ministries. MTW partners with this national denomination to see the church grow and reach further into their region and beyond.
In Kyiv, Ukraine's capital, the MTW team is helping nationals plant several Presbyterian churches, including an English-speaking international church. Additionally, the Evangelical Reformed Seminary of Ukraine trains pastors and other church leaders with a Reformed biblical worldview to minister in their context. Grounded in the gospel and working to plant Ukrainian churches and equip national Christian leaders, MTW Kyiv aims to foster the growth and expansion of the church throughout Eastern Europe and Central Asia.
MEET THE TEAM
Eide, Jonathan & Tracy
The Eides have rejoiced to see church plants grow in numbers and faith in Ukraine.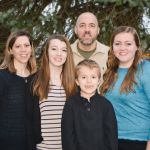 MEET THE TEAM
Pike, Mel & Martha
Mel and Martha serve in Kiev, Ukraine, helping to plant a church reaching internationals and English-speaking Ukrainians.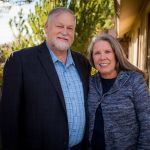 MEET THE TEAM
Quarterman, Clay & Darlene
The Quartermans have served with MTW for 39 years and now serve MTW-Ukraine.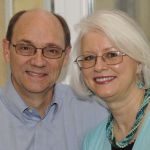 Register for a Free Account
Pray for Ukrainian refugees who are being welcomed by the church in Belgorod to be drawn to Christ.
Pray for MTW's ministry to refugees in Greece, Germany, Ukraine, Uganda, Panama, and the U.S.
Pray for teams teaching English (ESL) as a part of their ministry and for the students who attend English classes/camp.
Thank God for bringing Ukrainians to faith in Him and giving them the vision to reach their own country for Christ. Pray for many more to be transformed.
Pray for two women, Monika and Andrea, who have recently come to faith against the odds in a hard-to-reach, largely atheistic European city.

Pray for Monika, that God would continue to heal her, give her a new purpose, and protect her life from physical harm, and for Andrea, that she would grow deep roots of faith and be a witness to those like her—unlikely subjects—of the reality of the grace of God.


Pray for the safety of believers in Ukraine. Pray for God to use the crisis to strengthen their faith and bring more Ukrainians to Christ.
Pray for believers in Ukraine during a time of political uncertainty.
Give thanks to God for believers in Ukraine who are standing strong and joining together across denominations for prayer. Donations Address:
P.O. Box 744165
Atlanta, GA 30374-4165