SOUTHERN FRANCE
MTW team started work in Marseille in the early 1980s. Initial stages of the work included revitalizing two older churches. During the 1990s the team planted a new church on the Northeast side of Marseille in the suburb of Plan de Cuques. Since then, one additional church was begun in 1996 on the south side of the city in the community called "the King of Spain." This second work was organized in 2006 and is moving toward maturity. Typically it takes 15 to 20 years for a new church plant to reach maturity in France. This is rocky soil for the gospel; but our God can do the impossible, such as transform our hearts of stone to hearts of flesh (Ezekiel 11).
MEET THE TEAM
Cobb, Donald & Claire-Lise
The Cobbs are instilling a vision for church planting in Europe.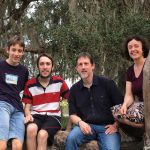 MEET THE TEAM
Nelly Vos
Nelly is a native of France, currently serving in Marseille.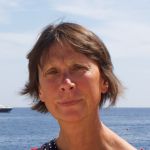 MEET THE TEAM
Wessel, Hugh & Martine
The Wessels have served with Mission to The World since 1979, ministering in France.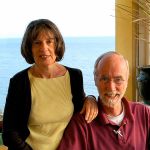 Register for a Free Account
Marseille, France: Pray for the church's vision: one church for 10,000; the need is 4,000 additional churches. Lord send workers into the harvest fields.
Pray for the John Calvin Seminary in Aix-en-Provence, France: for new students, adaptive leadership courses, capacity to adapt cross-culturally, workers for the harvest, kingdom expansion.
Pray for missionaries seeking to minister to those who are critical and hard to love. Pray that missionaries would love their neighbor as Christ loved us.
Give thanks to God for a movement of the Spirit spreading across Europe opening doors that have been long-shut.
Pray for our church-planting efforts in France. Pray for the believers there to boldly share their faith with others.
Pray for the declining Church in Europe. Many see Europe as post-Christian and without hope. But we know that Christ will build His church.
Pray for two women, Monika and Andrea, who have recently come to faith against the odds in a hard-to-reach, largely atheistic European city.

Pray for Monika, that God would continue to heal her, give her a new purpose, and protect her life from physical harm, and for Andrea, that she would grow deep roots of faith and be a witness to those like her—unlikely subjects—of the reality of the grace of God. Donations Address:
P.O. Box 744165
Atlanta, GA 30374-4165