ZLIN, CZECH REPUBLIC TEAM
Since 1996, MTW missionaries in the Czech Republic have served with the Reformed Church, a new denomination. To help the Czech Reformed Christians, MTW formed a provisional presbytery and organized a church in Zlin. The team has published books, hosted conferences, and has started theological education with the goal of having a Reformed influence in the country. The team initially assisted the Brethren Church with evangelism and church planting.
MEET THE TEAM
Grady, Miriam
Miriam has been led by the Lord to her next calling in Zlin, Czech Republic, help with the local Czech church plant.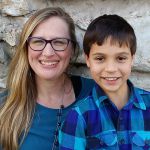 MEET THE TEAM
Johnson, Johnny & Annette
God prepared Johnny and Annette for His call to the Czech Republic.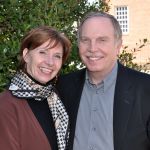 Register for a Free Account
Pray for those in Czech Republic who are building relationship with our team and church members, that they would come to faith in Christ.
Pray for two women, Monika and Andrea, who have recently come to faith against the odds in a hard-to-reach, largely atheistic European city.

Pray for Monika, that God would continue to heal her, give her a new purpose, and protect her life from physical harm, and for Andrea, that she would grow deep roots of faith and be a witness to those like her—unlikely subjects—of the reality of the grace of God.


Pray for the children in Zlin, Czech, to find Jesus through church opportunities geared toward children. Pray for God to use their faith to draw their parents to Christ. Donations Address:
P.O. Box 744165
Atlanta, GA 30374-4165