NICARAGUA TEAM
Nicaragua's history mirrors its many volcanoes. This beautiful country has seen revolutions erupt from a tentatively held peace. Now, as peace has ruled Nicaragua for a generation, the country is starting to recover economically and the evangelical Church is growing quickly.

The team in Nicaragua is working to share God's grace through teaching, training, community development, and mercy ministries. They demonstrate God's active love through the operation of a pineapple farm and ministry center, hosting short-term teams, teaching English, and a hospital ministry. Another foundational part of their work is pastoral training, theological education, and training others in church planting. Their vision is to strengthen and grow the Church in Nicaragua and help create an indigenous church-planting movement that would transform Nicaragua with the gospel and grace of Jesus.
MEET THE TEAM
Alms, Bethany
Bethany is excited to see how the Lord uses her as she follows Him to develop an English program, support churches, and spread His gospel of grace in Ticuantepe, Nicaragua.
MEET THE TEAM
Elswick, Tony & Amber
The Elswicks' desire is to see an indigenous church-planting movement that would transform Nicaragua.
MEET THE TEAM
Lathrop, Robbie & Murray
The Lathrops backgrounds have helped them to develop a multi-faceted ministry in Nicaragua.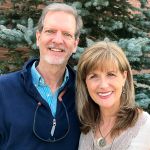 Register for a Free Account
Pray today for our missionaries serving in Nicaragua, where daily life requires considerable effort without modern luxuries we often take for granted.
Nicaragua struggles with profound poverty—both economic and spiritual. Pray for the mercy ministries of our team there and for their training of nationals that will strengthen and grow the church. Donations Address:
P.O. Box 744165
Atlanta, GA 30374-4165