SERVE IN MISSIONS
ARTS, MUSIC, & MEDIA
Hi there! We use cookies to help our website function properly and to understand how visitors interact with it so that we can keep making it better. By clicking "accept," you are saying this is okay with you. If you'd like to know more, please read our privacy policy.
Serve the Lord Through Art
"I have filled him with the Spirit of God ... —to make artistic designs for work in gold, silver and bronze, to cut and set stones, to work in wood, and to engage in all kinds of crafts." Exodus 31:3-5

Think about it: Creatives are a natural fit for ministry. You put yourselves out there and take risks that others don't. Come and bring your courage, your inspiration, your way of seeing, and your way of connecting to help others personally encounter Christ. We have people serving with us in a range of artistic disciplines—from potters, to photographers, to classically trained musicians—all working within the context of our church-planting teams. Serve for a few months or a few years. Browse opportunities below or contact [email protected] to learn more about how you can serve with MTW using your unique gifts.
ARTS MINISTRY OPPORTUNITIES
Serve with Grace City Bangkok
Thailand
Summer Internships
Come help us build relationships and assist our church plant, Grace City Bangkok.
Art, Music, Mission
Japan
Longer
Our Tokyo team is looking artists and musicians of all kinds who can perform, teach, integrate faith and art, and lead church arts programs.
Community Outreach Through Art
Spain
MTW's team in Madrid, Spain is seeking missionaries to reach out to the community through the arts. This is a unique opportunity to integrate faith and art in a kingdom-building, cross-cultural environment.
Madrid: Reach Students, the Arts Community, and More
Spain
Summer Internships
Join our team in Madrid as they seek to plant a church. They will mentor you as you proactively seek to meet new people and show them your love of Jesus.
Music/Arts Director
Australia
Longer
The MTW team in Sydney, Australia, is looking for a music/arts director to lead and develop their praise and worship ministry. This person would lead worship, raise up others to use their musical and artistic gifts, integrate faith and art, and lead church arts programs.
Lead Worship in Spanish
Panama
Longer
If you're musically gifted and can lead worship in Spanish, join the MTW team in Panama and lead worship in a growing church plant near the University of Panama. It's a diverse congregation with people from several countries and many attendees who are 18-30 year old—and they like to sing!
Art, Music, Media: Calling All Creatives!
Come join Mission to the World and bring your creative skill to the mission field. We have creatives serving all over the world in a range of disciplines—from potters to classically trained musicians—all working within the context of our church-planting teams.
Worship Director in Urban Setting
Longer
Do you like leading worship and training worship teams? Serve with us in a church plant in the heart of a large, multiethnic, predominantly Muslim city in Southeast Asia. People are starved for the gospel here; help us bring the good news through music !
Church-based Internship in Kampala
Uganda
Summer Internships
The MTW team in Kampala is seeking an intern this summer to assist them as they serve a congregation in urban Uganda.
Mission Trips – Domestic & International
Global
Mission Trips
Are you interested in a short-term mission trip for your group or church? We're more than happy to help you.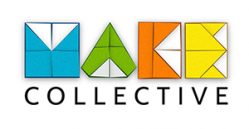 The MAKE Collective is a network of MTW creatives around the world who are engaged in church-planting movements through cultural engagement, creative thinking, and artistic excellence. 1600 North Brown Rd
Lawrenceville, GA 30043
United States
1-678-823-0004
[email protected]
Donor-Advised Fund Portal
Circle Portal