BANGKOK, THAILAND
Bangkok, Thailand is a bustling metropolis of 14 million, both deeply engrained with Thai culture and Buddhism, and home to a growing and increasingly Westernized middle class. Yet, Bangkok is also a city plagued by corruption, sexual oppression, and poverty, the capital of a country in which the vast majority have never heard the hope of the gospel.
The MTW team in Bangkok is dedicated to advancing the kingdom of God in Thailand. Partnering closely with Thai national pastors, they support a church-planting network that has been growing throughout the city since 2000, and are deeply committed to gospel-driven evangelism and discipleship, building relationships with Thais, and building up Thai national leadership in church plants around the city. Though it is slow and difficult at times, real change, real redemption, real hope happens in Bangkok, and the beauty of that is worth the struggle.
MEET THE TEAM
Bowles, John & Julie
John and Julie Bowles serve through MTW in Bangkok, Thailand. They are actively engaged in a church planting movement downtown practicing discipleship, relationship building, and illuminating the gospel through the arts. John also seeks to use his graphic design ability in their possible tent-making venture through Business as mission.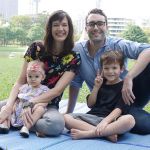 MEET THE TEAM
Bronson, Andrew & Becky
Andrew and Becky Bronson are actively involved through MTW at a church plant in Bangkok, Thailand. They hope that their ministry will shine into the darkness that plagues the culture of Bangkok.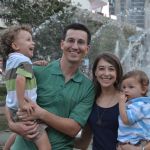 MEET THE TEAM
Mills, Tim & Rhianna
The MTW team in Bangkok seeks the transformation of that great city, working with Thai leaders to plant city churches.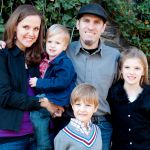 Register for a Free Account
As the Thai people grieve the loss of their king, pray that many would seek out the true King. Pray for MTW churches as they reach out in love to the Thai people.
Pray for those in Thailand who are resistant to the gospel because "to be Thai is to be Buddhist." Pray they'll see that they can embrace the gospel and still retain their culture.
Pray for women forced by poverty into sex work. Pray for MTW ministries around the globe seeking to rescue and minister to these women.
New believers are getting baptized! Pray for the growth of new Christians at Grace City in Bangkok, Thailand, and for those coming to faith and getting baptized.
Pray for a widower and pastor in Thailand trying to raise his young daughter, manage his air conditioning business, and pastor a church. Pray also for other national pastors who often struggle financially.
Pray for the women of Napada handbags, a business as mission venture of New City Fellowship in Bangkok, Thailand. Donations Address:
P.O. Box 744165
Atlanta, GA 30374-4165