SAN JOSE, COSTA RICA TEAM
Hug From God
"It was like getting a hug from God." Short-term teams had just finished adding a floor and a roof to a partially-built church, and the pastor's wife was ecstatic. The rural La Montana church plant no longer needed to meet in a garage. They could finally worship in their own building. And be a visible witness in an area with no other church presence.
Empowering the Church
Located in a farming village near the Costa Rica coast, La Montana is the first of four thriving church plants started with our partner church, ICRICEN (Central American Christian Church) in San Jose. One of our goals is to empower ICRICEN to plant churches in areas where our missionaries would not be as effective. All of the church plants benefit greatly from our short-term teams through construction projects, children's ministry, and community outreach. We count it a privilege to be used of God as He gives hugs to His children in Costa Rica.
MEET THE TEAM
Castillo, Deena
Deena will serve with the Costa Rica team as an assistant church planter, and help with the church's counseling and youth ministries.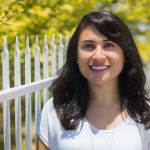 MEET THE TEAM
Davila, Rodney & Jana
The Davilas are working alongside the Costa Rican church as Rodney leads the MTW team in Costa Rica.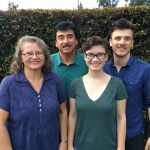 MEET THE TEAM
Peters, John & Dylan
John and Dylan are looking forward to using their gifts to reach and equip youth and college students in Costa Rica through discipleship and mentoring.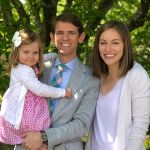 Register for a Free Account
A Sobering Reality
In my nine years of leading medical-evangelism teams, I'd never seen the effect of so much heinous sin, especially against children.
SEE MORE
Five Loaves and Two Fish
Most children in Costa de Pajaros, Costa Rica, go to school hungry. The community felt hopeless. But that's all beginning to change.
SEE MORE
Pray for the young sexually-abused girls and adult survivors of childhood trauma in San Jose, Costa Rica, to find healing. Pray for the clinic workers who are proving much-needed counseling.
Pray for the fishing village of Costa de Pajaros, Costa Rica. God is changing the community by equipping its residents to embrace their gifts and strengths and see themselves through God's eyes. Donations Address:
P.O. Box 744165
Atlanta, GA 30374-4165